Today we went in to check out a sale at Sears and ended up buying most of our appliances.
The winners are:
Kenmore Elite All Refrigerator and All Freezer pair. They are the same as the Frigidaire Twins, just rebranded for Sears.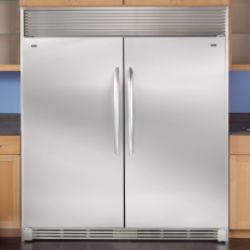 Frigidaire 27 in. Electric Single Self-Clean Convection Wall Oven. This model has a side opening door which will make getting large trays out much easier.
A really cool Frigidaire stainless steel dishwasher: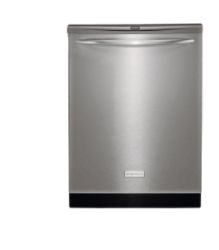 I've also picked a couple of Ikea appliances. They are made by Whirlpool so they are not exotic European imports.
ELDIG cooktop:

LUFTIG telescoping hood:
The trick here is that the appliances from Sears were 20% off, then it turned out that there are additional rebates from Frigidaire! And the appliances from Ikea get me into their discount of 10% off the kitchen cabinets I was going to buy from them anyway. And every one is about what I wanted for my appliances anyway, so I am very happy getting the discounts.